Dr. Eric Yao Amakpa
Medical Director
Ho Royal Hospital
Pediatrics Ward: Room 2
dr.amakpa@royalhospitalho.com
Make an Appointment
Monday - Friday
15:00 - 21:00
Saturday - Sunday
Not working
Lunch Break
12:45 - 13:15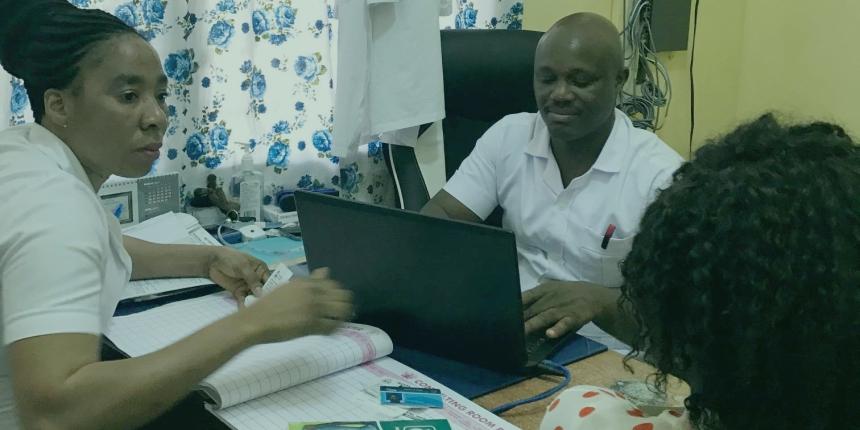 About Me
Dr. Amakpa is the sole proprietor of Ho Royal Hospital and he is currently the Medical director. He is the Volta Regional Gynaecologist in-charge of safe motherhood and maternal death audits from 2004 till date and the in-charge of training house officer of the Ghana medical school at Volta Regional Hospital. He is a member of team of doctors training medical assistants from the central university on rotation at the regional from 2012 till date. Dr. Amakpa is an Obstetrician and Gynaecologist of the Volta Regional Hospital and Head of Department from 20th September 2004 till date.
He is a product of Dr. Serafin Ruiz De Zarate Higher Institution of Medical Science of Villa Clara, Cuba from 2000 – 2004 and Mariana Grajales Gynecology and Obstetrics Provincipal Hospital, Cuba from 2000 – 2004.
Doctors Events and Timetable
Doctors conference: Symptoms and causes of STDs
The 21st century is the golden age for surgical procedures, among them an increasingly popular method of corrective eye surgery known as LASIK.
---
Dr. Amakpa is on vacation. All patients are redirected to Dr. Daniel Agbley.
Dr. Amakpa will be speaking as an ambassador of Doctors without borders.